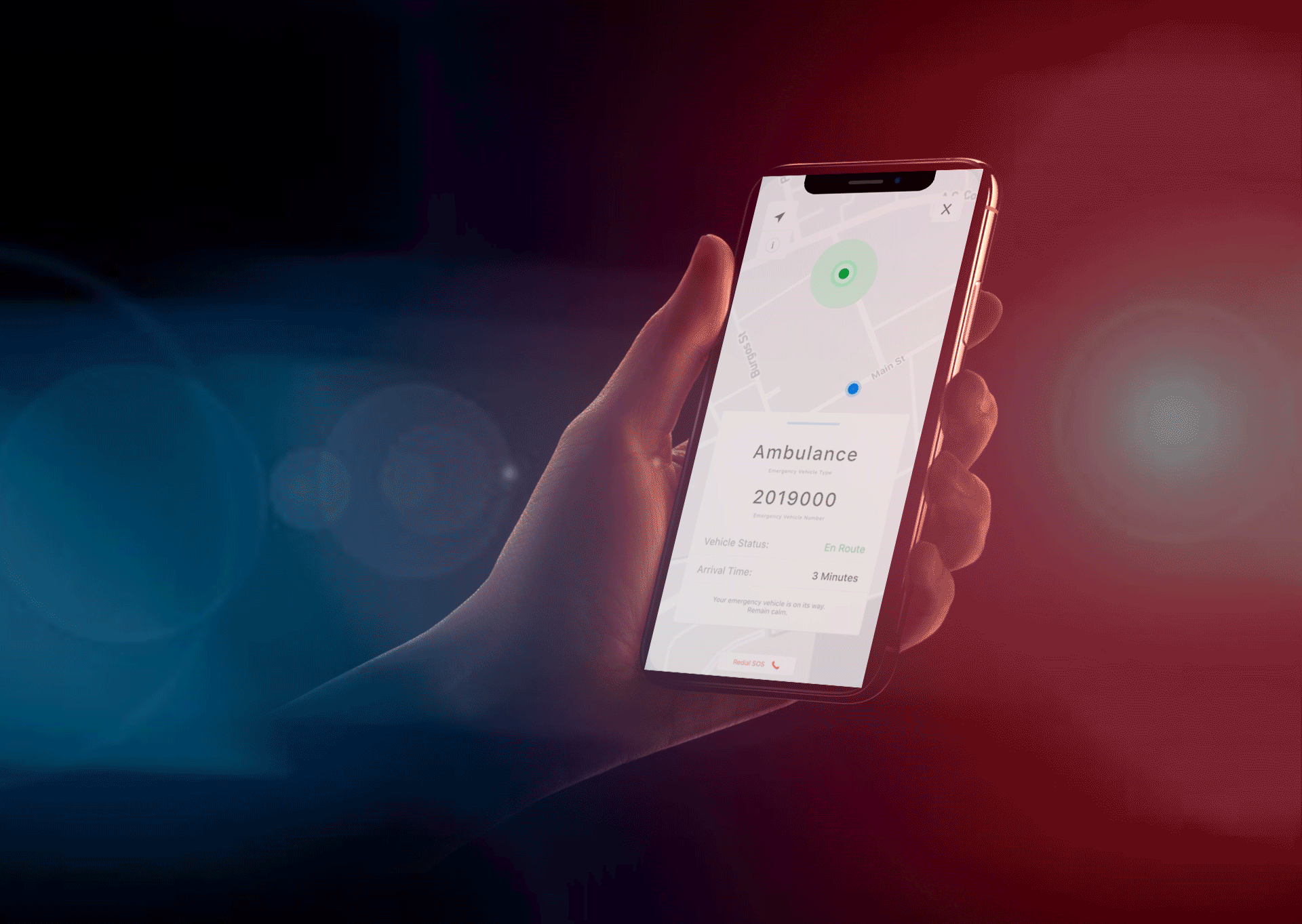 "we all deserve a second of relief during life's moments of panic."
Connecting with emergency vehicles through Apple's Emergency SOS.
In an era when you can track anything from your Uber to your food delivery, there is no existing service that allows you to track an emergency vehicle after you've dialed 911.
Solution:
  Emergency Vehicle Tracker (EVT) is an Apple Emergency SOS feature that activates upon placing a SOS call. It uses GPS technology to connect those in danger with their dispatched emergency vehicles.
This
 was the 2nd project I completed with The Breakfast Club (my team from The Book of Sin). The concept struck close to home because our Art Director Scarlett envisioned it after her grandfather had a seizure and she couldn't find his ambulance. 
There are more issues to address if EVT were to become a reality. In particular, how can the feature be adapted for different operating systems and geographic locations? More research could make this a more well-rounded solution.
Case Study Writer, UX Writer
Scarlett Maestre (AD), Christina Santos (Graphic Designer), Ivanka Urrea (AD), Ralph Vibar (AD)


Let's chat!
(I don't stab, I promise)