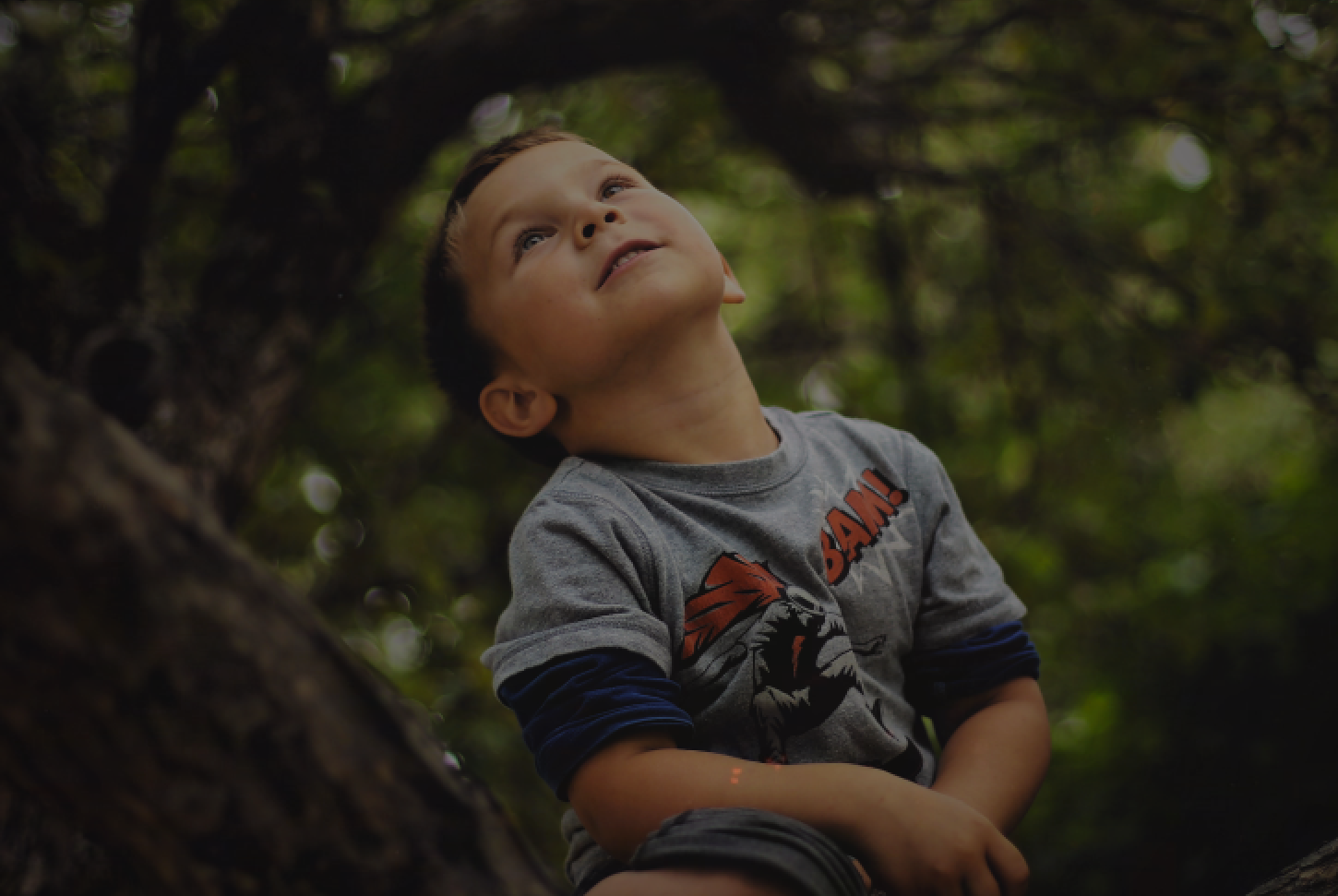 Reigniting the wonders of screen-free play with Circle with Disney.

Kids' screen time has increased; having started at 5 mins a day in 2011, kids now use devices for up to 48 mins daily. Circle with Disney is a family screen time management system. How can we encourage millennial parents to limit their kids' consumption by using Circle?
Solution:
"Screens off. Play on.", a digital and experiential campaign, reminds millennial parents of the wonders of screen-free play, something families could experience more of if they moderated screen time with Circle with Disney.
In a survey of 23 millennials
, respondents' favorite, screen-free childhood memories consisted of outdoor, physical activities. To target millennial parents scrolling the web and social media, "Screens off. Play on." features digital ads that tap into the nostalgia of these memories. This way, parents can recall that there's more to being a kid than sitting behind a screen.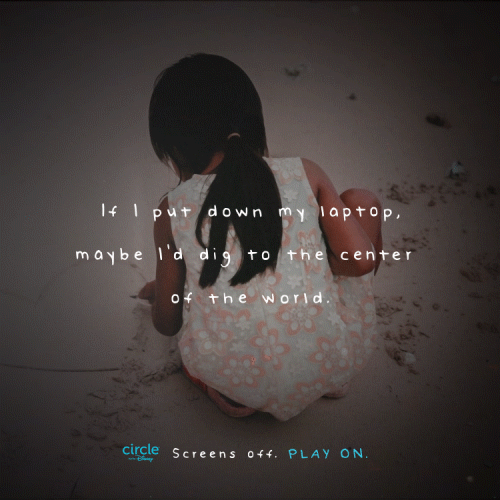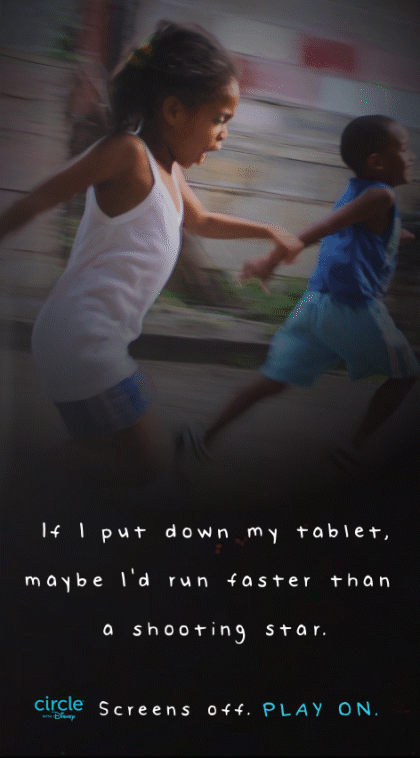 "Screens off. Play on." is also brought to life through branded, interactive spaces in public, effectively encouraging kids to turn their screens off and play on.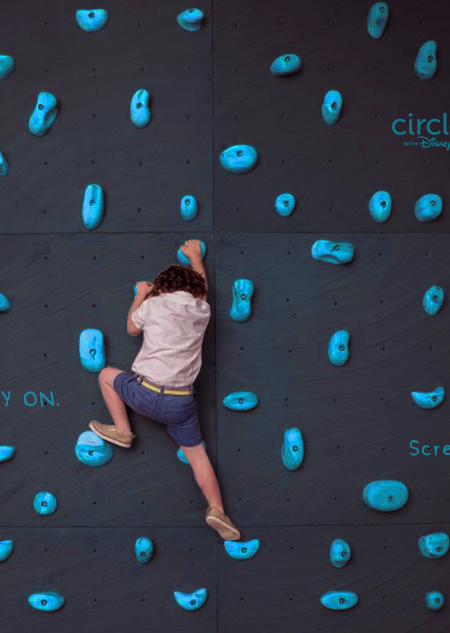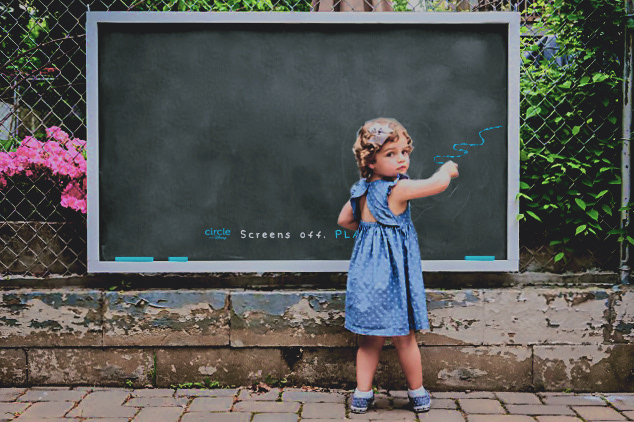 This 
campaign is the result of
my thesis research
. I covered the topic of kids and screens because I have youngins in my family growing up with personal mobile devices, and I wanted to study the history, pros, and cons of the trend. Technology has many benefits, but I do believe that kids' screen time should be moderated, and parents should never underestimate the power of screen-free play.
If I were to improve this campaign, I'd reconsider the brand that I chose, or find a way to integrate Circle and what it does better (I've gotten feedback stating that it's unclear how the technology works...).
Copywriter, Strategist, Art Director, Graphic Designer

Let's chat!
(I don't stab, I promise)