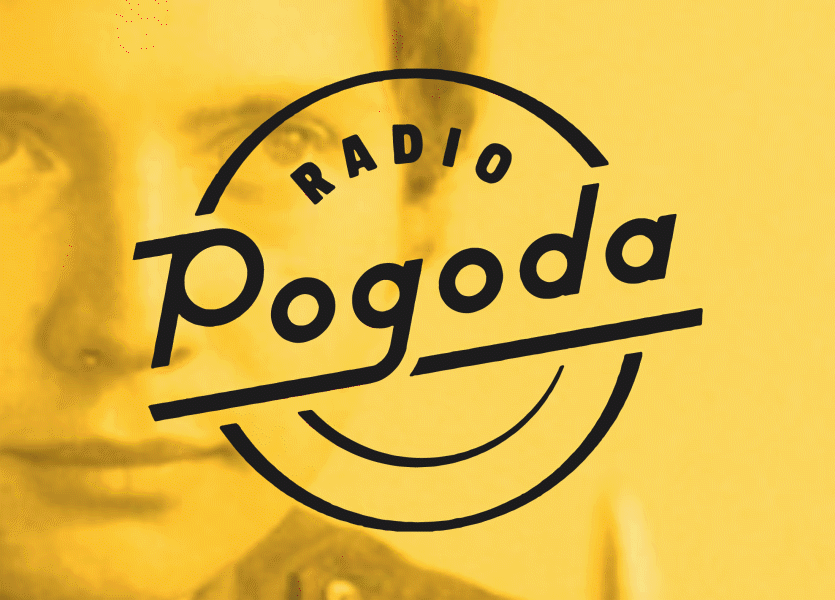 "w innej epoce muzycznej."
An editorial experience for Polish radio station Radio Pogoda.

What does an online publication for a radio station specializing in Polish music from the 40s, 50s, and 60s look like?
Solution:
  Sentyment is Radio Pogoda's web magazine that reports on retro-themed music, news, and culture for modern readers with an interest in Polish history.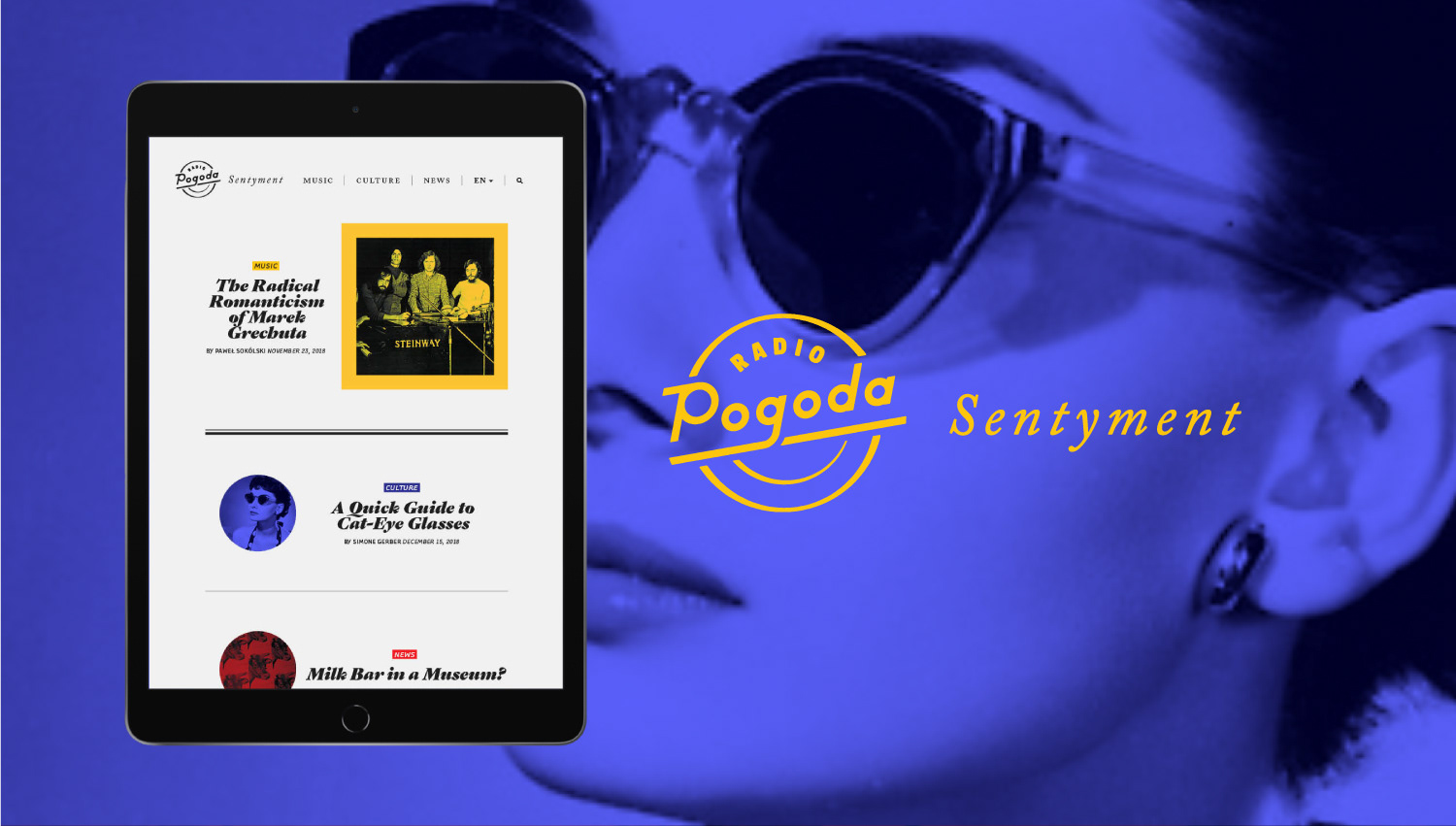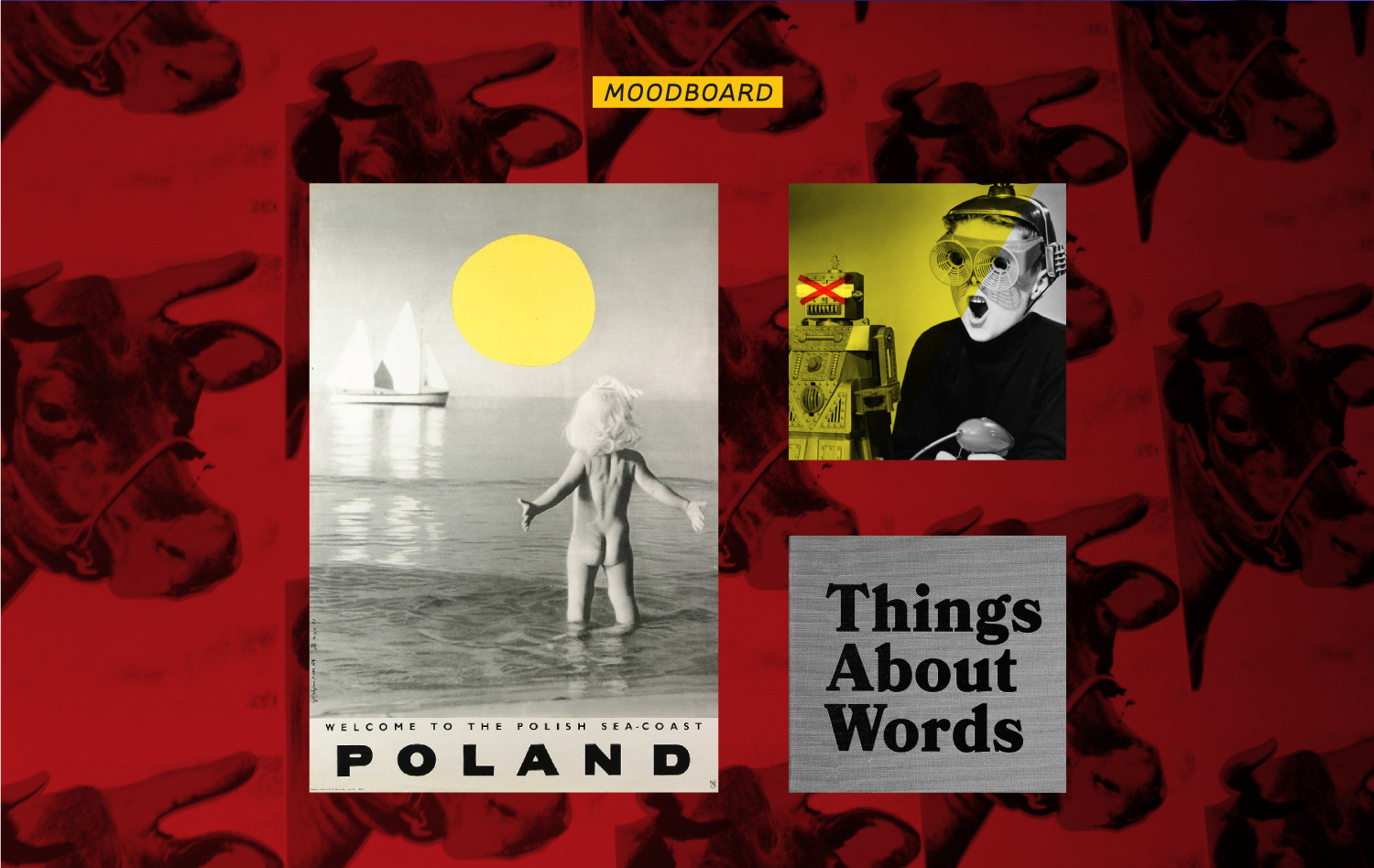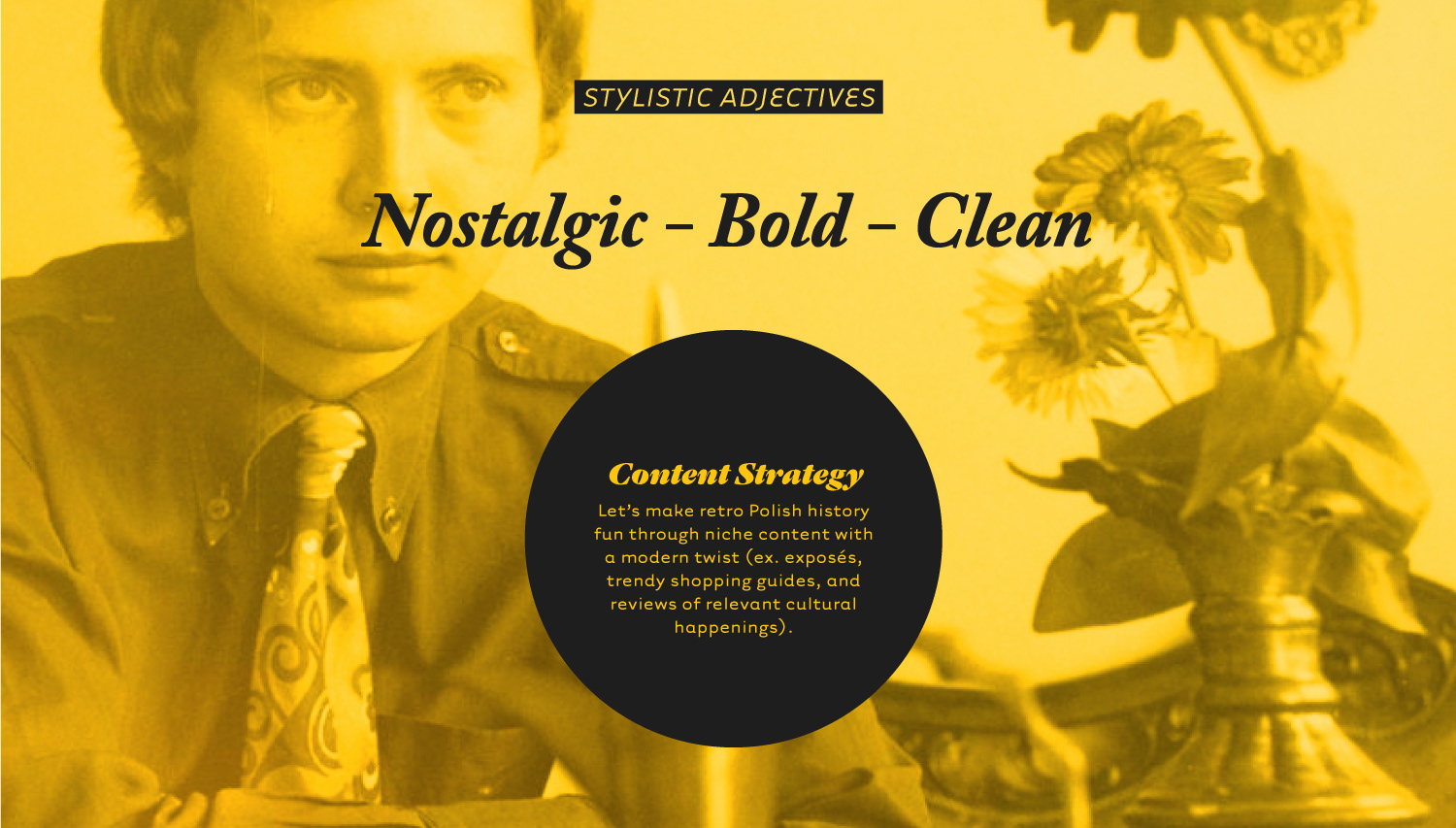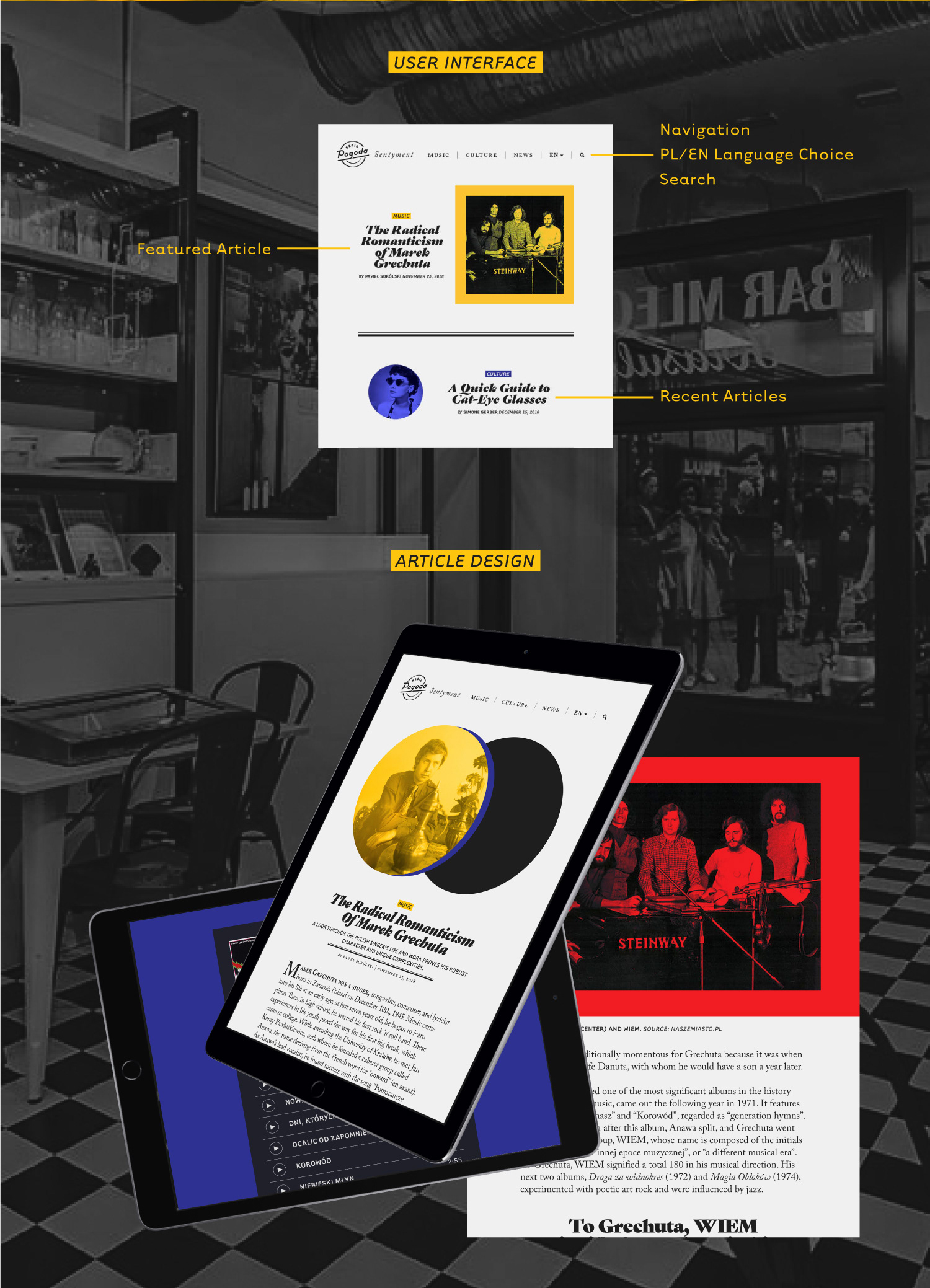 Read Sentyment's articles in full-length!
Growing up, I was immersed in Polish music/culture both at home in the States and when I would spend my summers with family in Poland
. But only recently did I discover Radio Pogoda during a trip back to the country in 2018. The nostalgia of the radio station inspired me to create Sentyment. 
If I were to level-up this project, 

I'd make the branding more experimental and push the style of the copy. There's room to be more exciting. :)
Writer, Content Strategist, Graphic Designer, UI Designer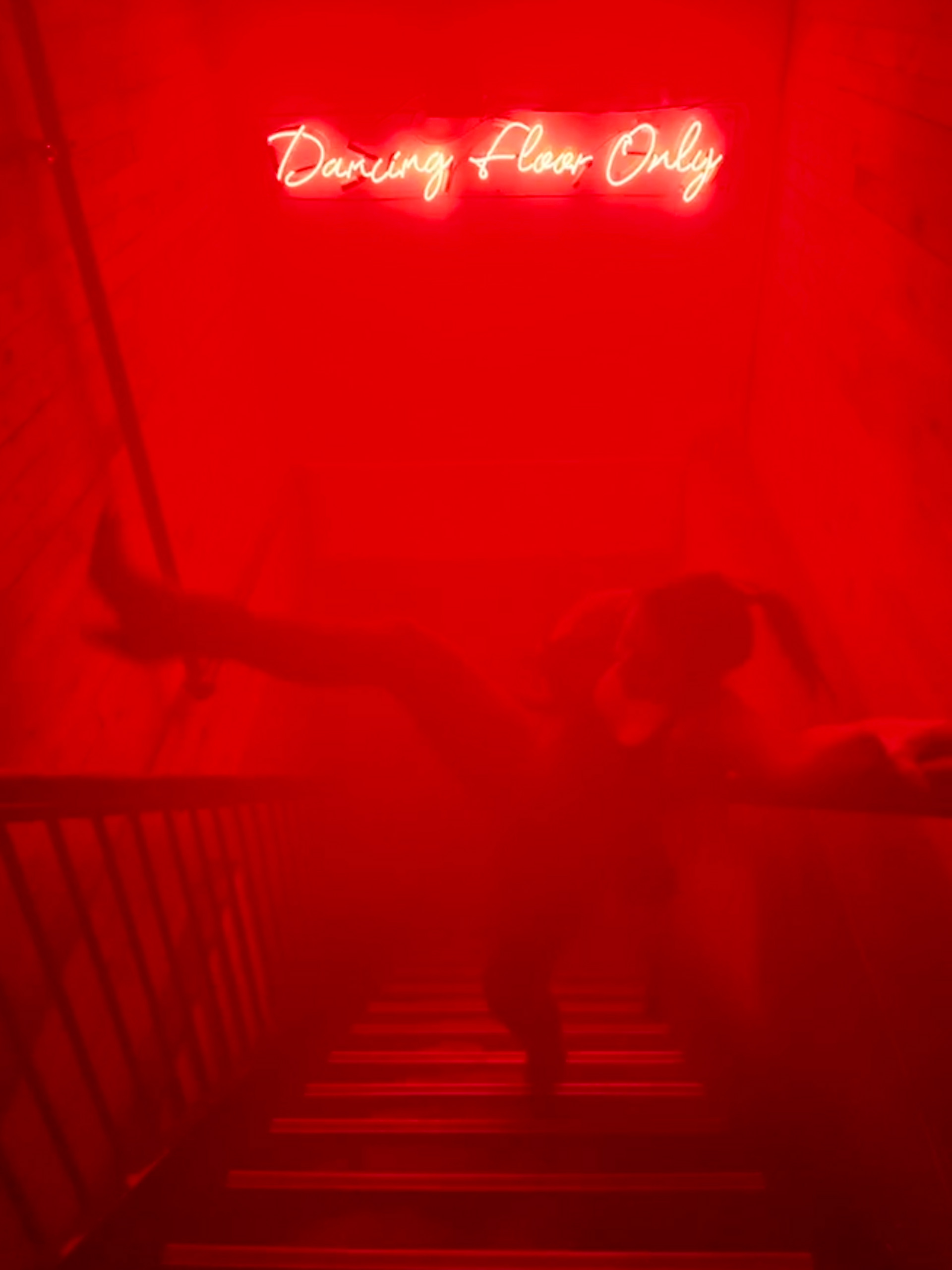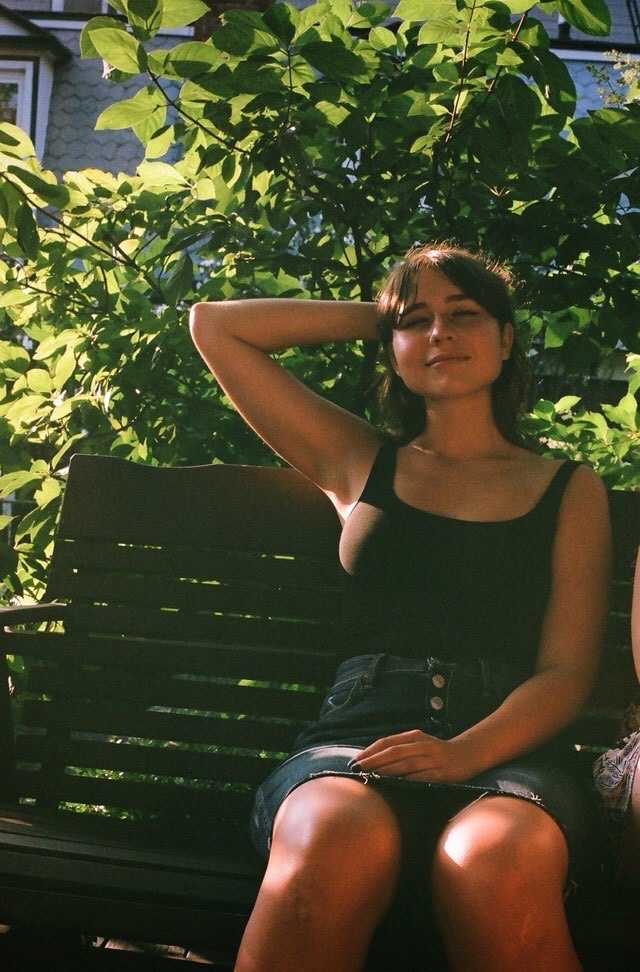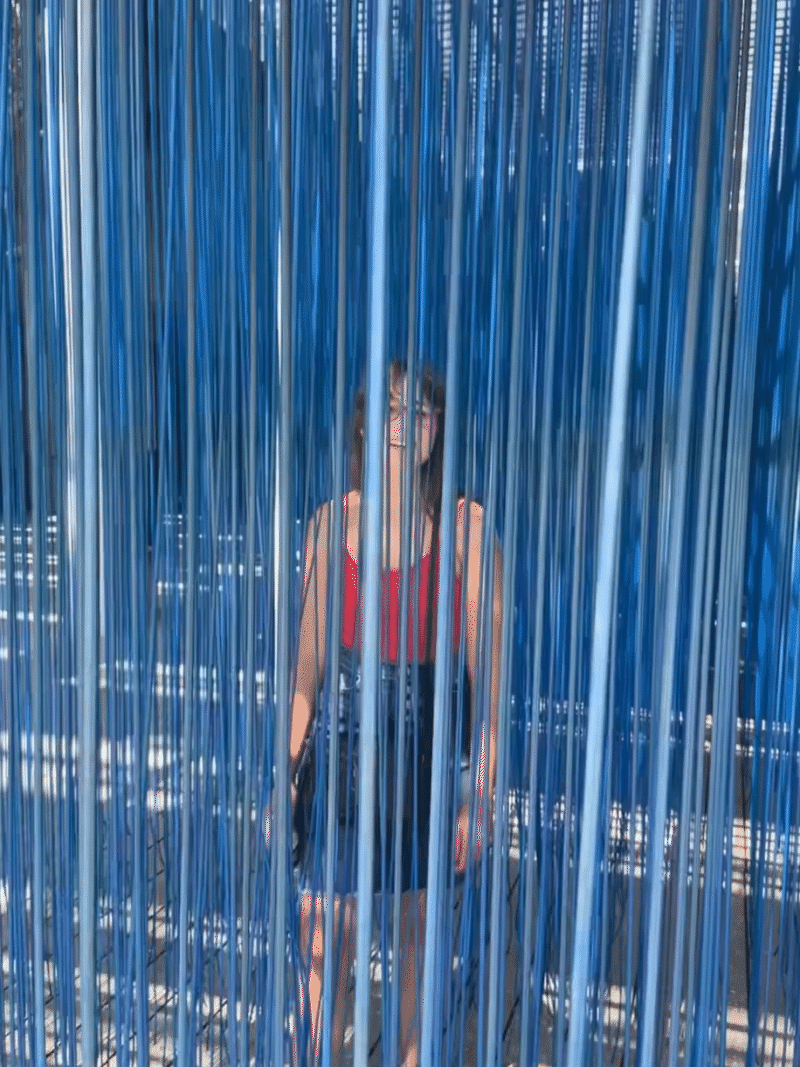 Fun fact: I can't lie. Like Marta Cabrera in Knives Out
(will the knife references ever end?)
, dishonesty disagrees with me. That's how I say what needs to be said. That's what I bring to my work-- unobscured, meaningful communication.
I was born in NYC, raised by Polish immigrant parents. My superpowers include an inability to smell (undeniable lifesaver in this city) and the energy to dance all night long (practice from countless Polish parties). I am a lover of beauty, so much that I document my findings in
this visual diary
. Reach out to chat in a hybrid bookshop/dance club/cafe sometime. :) 
​​​​​​​